By Nick Renaud-Komiya, MSE News Reporter
25 Jun 2018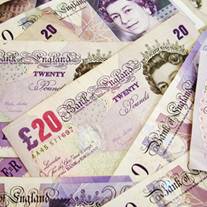 Customers of the peer-to-peer lending and investment service Zopa have taken to social media to complain that they have been locked out of their online accounts, with some told that their accounts have been 'suspended'.
Zopa has apologised to a number of angry customers online, some of whom said they've been locked out of their accounts since Friday, and has blamed system maintenance work. The firm told told MoneySavingExpert it's "in the process of re-opening the small number of investor accounts affected by the maintenance" and will update customers further on Tuesday.

Get Our Free Money Tips Email!
Customer Tom Arran tweeted what he said was a screenshot of a message he received when trying to log into his Zopa account:
@Zopa – slightly worrying! Why not call me before suspending my account? Not sure I will be investing with you anymore! pic.twitter.com/QKeGAq3jDo

— Tom Arran (@tomarran) June 22, 2018
Here are some of the other tweets we've seen:
@zopahelp @moneybox @bbcnews Why has mine and my wife's accounts suddenly been suspended without notification of such, and just as support goes away for the weekend. Shocking state of affairs.

— AlanUnwin (@unwina) June 22, 2018
Slightly concerned that @zopa has locked everyone out of their accounts for four days now, and won't give me any idea of when I'll be able to get back in…

— Ruth Jackson (@RuthVJackson) June 25, 2018
What does Zopa say?
A Zopa spokesperson said: "We're currently in the process of re-opening the small number of investor accounts affected by the maintenance and will be sending out communications to our customers tomorrow [Tuesday] morning."
We've seen a number of responses from Zopa to customer complaints on Twitter, such as the following response to Tom:
Hi @tomarran apologies for worrying you – we know the suspended message is a bit scary! Since Friday we've been running system maintenance meaning some accounts can't be accessed. You should have received an email on Friday notifying you. We'll let you know as soon as we're done.

— Zopa customer help (@zopahelp) June 25, 2018
If you've been affected by the problems, let us know at news@moneysavingexpert.com.