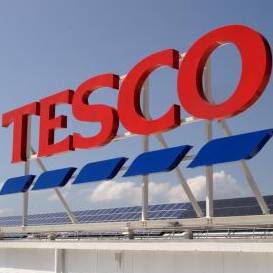 Tesco is to launch a new 'Faster Vouchers' scheme next month which will allow Clubcard customers to request vouchers whenever they want instead of having to wait for their next quarterly statement, MoneySavingExpert.com can reveal.
At the moment, Tesco sends Clubcard customers vouchers to the value of their points every three months with their Clubcard statement. But from Tuesday 28 August, the 'Faster Vouchers' scheme will allow you to request either online or via the Clubcard app that the total value of your points is turned into vouchers within 24 hours. You'll then be able to download and print the vouchers or use them on your phone.
Tesco plans to contact customers to unveil the changes to its long-running loyalty scheme from Monday 13 August, but details have emerged in a document obtained by MoneySavingExpert which was apparently intended to brief staff internally. A Tesco spokesperson refused to comment on the plans but MoneySavingExpert understands the key details in the document are correct.
See full help on how to make the most of the Clubcard scheme in our Reclaim & Boost Tesco Vouchers guide.

Get Our Free Money Tips Email!
How will 'Faster Vouchers' work?
At the moment, Tesco hasn't formally announced the scheme, so we don't have the full details. But here's what we do know so far:
You'll use the Clubcard app or your online account to get the vouchers. You'll simply log in to the app or your online account and tell Tesco you want to convert your points into 'Faster Vouchers'. The vouchers will be ready to use within 24 hours.

To spend the vouchers, you can print them or scan them from your phone. To use them on your phone, you'll need the Clubcard app.

You'll need to have at least 150 Tesco store or Tesco Bank points to request 'Faster Vouchers'. This is equivalent to £1.50-worth of vouchers – any less than this and you'll have to wait to convert them. You can only convert once a day.

You'll have to turn all your points into vouchers at once. You'll have to convert all the points you have, rounded down to the nearest 50p.

Your vouchers will be valid for a minimum of 21 months. This is from the date that you turned your points into vouchers. It's worth noting that at the moment, Clubcard vouchers are usable for two years.
'On the face of it this is a welcome change'
Megan French, consumer expert at MoneySavingExpert, said: "There are still some questions over how the scheme will work – as this hasn't yet been officially announced, we don't have full details.
"But on the face of it this is a welcome change for Clubcard holders, and finally brings the Clubcard scheme up to date for users who would prefer not to have to wait months for their vouchers to arrive through the post."