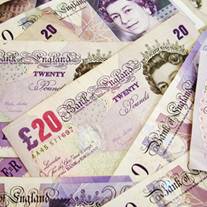 Around 50,000 Aviva customers will be refunded up to £100 each after the insurer admitted they had been overcharged on their premiums.
The affected customers had originally taken out policies with Friends Life, an insurer which was bought by Aviva in 2015.
The affected policies include income protection, critical illness insurance and life insurance. These are index-linked policies, meaning their premiums are designed to change in price in line with inflation – but an IT error meant some customers were charged more than they should have been.
Aviva couldn't tell us when the error occurred or how long customers might have been overpaying for, but said that some of the affected policies were taken out as long ago as the early 1990s.

Get Our Free Money Tips Email!
How will I know if I'm affected?
Aviva says it will write to all affected customers over the next few months to let them know about the issue.
If you're affected, you won't need to do anything – Aviva says customers will receive the refund automatically "within a number of days of receipt of the letter".
Refunds will be paid by cheque or into your bank account (depending on how you pay for your premium). Premiums will also be adjusted to make sure they're correct going forward.
If you think you may have been affected but you're worried Aviva may not be able to contact you – for example, if you no longer have the policy or have moved house – you can contact Aviva directly.
What does Aviva say?
An Aviva spokesperson said: "As part of an ongoing review of our policies, we've found a number of our older-style Friends Life – now Aviva – customers who have indexed-linked life insurance policies have paid higher premiums than they should have done.
"Around 50,000 customers are affected with the vast majority overcharged by £100 or less. In some cases, it's a lot less than £100.
"We're contacting all affected customers to apologise and are committed to ensuring they are not financially disadvantaged as a result.
"Following a meticulous investigation, this has now been fixed."