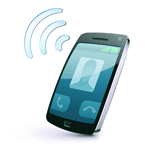 Samsung's new Galaxy S9 and S9 Plus smartphones officially launch on Friday, but you can preorder now. Buying a brand-new Samsung is never MoneySaving – but if you're determined to get one anyway, buying the right way instead of getting a standard network contract could save you more than £550 over two years.
Mobile phone prices can change hourly, particularly after a new handset's launch, so to find the very cheapest deal it may be best to wait. However here are the best deals we spotted on Tuesday 13 March. If you're going to buy, make sure you do your own price comparison first.
Normally, with swanky new smartphones the cheapest way to buy is to purchase the handset upfront, then pair it with a cheap Sim only contract. Unusually though, in this case we've found a special deal from a mobile reseller which beats that. Plus if you are going to buy upfront, a cancel-the-contract trick brings the price of a new S9 from the usual £739 to just £714.
For full help on cutting the cost of a Samsung, and deals on older models, see our Cheap Samsung guide.

Get Our Free Money Tips Email!
Don't go direct – save £550 on traditional contracts by checking resellers
Buying a new handset on a traditional mobile contract from the major mobile networks will usually tie you in for 24 months or more and can be £100s more expensive than buying the handset outright and pairing with a cheap Sim.
Yet reseller sites such as Mobiles.co.uk* (owned by Carphone Warehouse) or MobilePhonesDirect are almost always cheaper than going direct to the network and can sometimes even undercut buying upfront – and right now one such deal is the cheapest way we've found to buy an S9 over two years with 4GB of data.
You'll have to stump up a pretty hefty £340 upfront for this Galaxy S9 deal from Mobiles.co.uk* for newbies to Vodafone, but after that it's £23/mth for 24 months, so £892 over two years. That's actually £38 cheaper over two years than the cheapest alternative we found buying the phone upfront and pairing it with an equivalent Sim, and £553 less than Vodafone's cheapest standard 24-month deal.
Buying upfront? A cancel-the-contract trick can cut the cost
Apart from the occasional super-cheap reseller deal such as the one above, the cheapest way of getting a shiny new S9 is usually buying the handset upfront – if you can stomach the hefty price-tag – and then finding a separate cheap Sim to use with it. The price you'll get depends on how you buy it though.
Buy outright from Samsung – Galaxy S9 for £739
Here are the standard prices if you buy direct from Samsung:
Galaxy S9 – £739

Galaxy S9 Plus – £869
Carphone Warehouse cancel-the-contract trick – Galaxy S9 for £714
If you're willing to do a little work, it's possible to push the upfront cost down a bit with a neat trick if you buy the Galaxy S9 from Carphone Warehouse*. It's reduced the upfront cost of the handset from £739 to £699 if you take out a one-month contract with O2.
Its one-month contracts are frankly pretty poor value and can be easily beaten – but crucially, you can cancel the airtime element of the contract with one month's notice as soon as you get the phone, and only pay £15 for the first month.
You've then got an unlocked phone which you can use with any network's Sim. So even after shelling out you're still £25 up on the phone cost. The deal to go to is its 500 minutes, unlimited texts and 500MB data for £15/mth.
This works with other models too. Factoring in the handset plus the mandatory one-month contract, prices are as follows:
To do it this way, you need to be an O2 newbie. (If you're not, you could do the same with Carphone Warehouse's Vodafone 30-day contract – though in that case you'll pay an extra 50p for the first month).
Bought the handset outright? Find a cheap Sim to go with it
If you buy an unlocked Samsung S9 separately, you'll need to find your own cheap standalone Sim.
Our top pick for medium users currently is Virgin Mobile's £9/mth Sim with 2,500 minutes, unlimited texts and 5GB of 4G data on a 12-month contract, available to anyone not already with Virgin Mobile. See Cheap Sim-only Deals for a full round-up of options, including higher and lower data allowances.
How different ways of buying the Samsung Galaxy S9 compare
To show the savings you can make buying the right way, we've compared the current prices for the different options outlined above for a Galaxy S9.
To compare the cost of handset plus service, we've used Virgin Mobile's £9/month Sim tariff with 2,500 minutes, unlimited texts and 5GB of data as a benchmark, and used networks' closest deals where there's no direct equivalent.
As always it's worth checking if cashback is available on these types of deals. See our Top Cashback Sites guide for more information. Remember you can also trade in your old handset for cash – check our Sell Old Mobiles guide for tips.