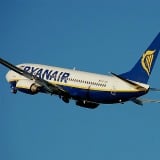 Budget airline Ryanair is reducing its check in window from four days before flights to two days from Wednesday 13 June – unless you buy a reserved seat.
Customers who don't choose to reserve a seat will only be able to check in from 48 hours to two hours pre-departure, for flights due to depart from Wednesday 13 June onwards. This applies to flights that have already been booked and new bookings.
But if you buy a seat online, you'll be able to check in from 60 days before departure.
It is less than two years, since Ryanair reduced its check in window from a week to four days, as covered in our Ryanair cuts free check in window to just four days MSE News story.
Before the changes, if you were flying on a Friday at 8pm, you could have checked in anytime after 8pm on the Monday. Now, you won't be able to check in until 8pm on the Wednesday.
It means holidaymakers returning to the UK more than two days after their departure will need to access the internet while abroad to check in online.
For how to sit together for free on BA, Easyjet, Virgin and more, see our Airline Seating guide.

Get Our Free Money Tips Email!
How can I extend my check in time?
Unfortunately, if you want to extend your check in window from two days to 60 days, you will have to pay to reserve a seat.
You can reserve a seat from when you book online right up to two hours before your flight.
We recently revealed how the cost of reserving a seat had gone up in our Ryanair doubles the cost of its cheapest seat reservations MSE News story.
Here's what it'll cost:
What if I'm not happy with the reduced check in time?
Unfortunately, if you don't want to pay for a seat reservation, and still want to fly, there's nothing you can do about the shorter check in time.
However, if you're affected, you will have been sent an email about the changes yesterday, and can cancel your flight and get a full refund within five days of getting this, i.e. by Saturday 19 May.
You can call its customer service team on 0871 246 0000.
What does Ryanair say?
A Ryanair spokesperson said: "Online check in (for those customers who don't choose reserved seats) will be available from 48 hours to 2 hours pre-departure for all flights from Wednesday, 13th June.
"This is more than double the 24 hour check in period operated by British Airways, Lufthansa, Norwegian and Iberia. This will give reserve seat customers more time to select their preferred seats prior to departure."