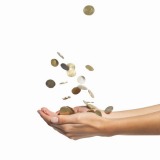 Rent-to-own firm PerfectHome will pay back £2.1 million to 37,000 customers after being rapped by the Financial Conduct Authority.
The regulator has said £1.7 million of this money will be paid to 4,000 customers, as it found their affordability assessments by the company were not good enough. The rest of the money will be paid to customers who were incorrectly charged for issues such as late fees.
In addition to the £2.1 million payment, around 2,425 customers who defaulted as their loans were unaffordable will have their debts written off by the firm.  They will also become the owners of the goods they originally got the loan for. 

Get Our Free Money Tips Email!
Why does PerfectHome owe this money?
After taking control of regulation of the rent-to-buy sector back in 2014, the Financial Conduct Authority (FCA) found that PerfectHome's affordability assessments did not adequately take into account customer's circumstances. This led to customers being issued with loans they could not afford. 
In addition, the FCA says some customers were charged late fees for arrears on their insurance contracts – contrary to the firm's own policy – and some customers paid for insurance before receiving goods, other customers didn't receive refunds of their first payment where the agreement was cancelled before goods were delivered.
In response to the FCA's concerns, PerfectHome conducted a programme of improvements to ensure that loans are affordable and customers are treated fairly.
It has identified customers that may have been treated unfairly in the past and has now committed to paying redress to them.
If I'm owed, how do I get the money?
PerfectHome will contact all affected customers within the next six months to explain the refund or balance adjustment on their account they will receive.
It says customers do not need to take any action until they are contacted. 
We've asked for further details about what information will be included when customers are contacted, and will update this story when we know more.
If you have any questions for PerfectHome or you would like to contact it to update your personal details, including name and address information, you can ring it on 0800 640 9047.
What does the FCA say?
Jonathan Davidson, executive director of supervision – retail and authorisations at the FCA said: "Our key priority is to ensure all financial firms lend responsibly and treat consumers fairly; especially those in financial difficulties or who are vulnerable.
"Unaffordable lending is not acceptable in any circumstances. I am pleased that the firm has taken steps to address this and provide redress to those customers affected.
"PerfectHome has recently been authorised by the FCA following substantial improvements to its business practices. 
"This package of redress continues the FCA's work with the rent-to-own sector to resolve the concerns we have previously identified."
In an announcement on its website, PerfectHome says that it is "very sorry" for the situation, and that its programme to put things right was "developed following engagement with the FCA and has been independently checked."