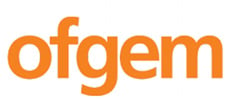 Ofgem is looking at making it tougher for smaller energy suppliers to enter the market, citing concerns about poor customer service and financial instability.
The energy regulator has today outlined the scope for a review of the conditions it sets for all suppliers to operate – which includes greater protection for consumers facing poor customer service.
The move comes as the industry plays catch-up to the boost in competition from a number of new small suppliers, which are often able to offer the cheapest prices.
Yet the greater choice of company is tarnished if firms can't provide the service they promise. Ofgem will look at how its rules should change to ensure only firms with adequate financial health and levels of customer service are allowed to operate, and will report its findings at the end of summer.
Earlier this month, Ofgem extended its ban on supplier Iresa taking on new customers as it was failing to meet acceptable levels of service, while small supplier Future Energy collapsed in January.
Use our Cheap Energy Club to see a full market comparison, including an MSE service rating.
Martin: 'Competition is great – but it has to be effective competition'
Martin Lewis, founder of MoneySavingExpert.com and Cheap Energy Club, said: "I'm delighted to hear this news. When the head of Ofgem Dermot Nolan asked me, when we met a few months ago, what they could do to encourage switching to smaller firms, this was exactly my suggestion.
"The raft of small providers has actually risked damaging people's confidence. They do a comparison and see a host of firms they've never heard of – which instantly makes people wary. Then they hear horror stories from the likes of Iresa and instead of scrolling down to find a supplier with decent service, they just give up.
"Encouraging competition is great, but it has to be effective competition and people need a level of quality assurance.
"The test I suggested Ofgem introduce was threefold. First, that a 'fit and proper person' test applies to those setting up energy firms. Second, that a company has the financial resources to run it – this seems like stating the bleeding obvious but setting up an energy firm is not a minor undertaking and so we need to ensure the finances are in place. 
"And finally we need to ensure firms have the capacity to deal with the numbers of customers they are trying to attract – and if not their numbers should be capped.
"Do all this and then when people ask if they can trust a small energy firm, there is at least a minimum standard they know is in effect in order for that supplier to have received the licence in the first place. Energy is a public good – we can't play fast and loose with it."