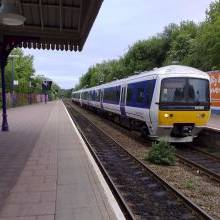 Jobseekers are being encouraged to use a discount card that gets them 50% off rail travel, as new research shows that less than a third of journeys using it are outside the south east and London.
All train operators in Britain and Transport for London offer the 50% discount for jobseekers who have the Jobcentre Plus Travel Discount Card, which job centres can give to those claiming jobseekers' allowance or universal credit.
New data shows that between 5 March 2017 and 3 March 2018 there were 518,822 discounted journeys made by jobseekers using the card, but 72% were in London and the south east. In north east England less than 2,000 journeys were made on the card.
Now, the Rail Delivery Group, which represents train firms, is writing to politicians across Britain asking them for support to raise awareness of the discount card to increase uptake and help people into work.
Find more ways to get discounts on your rail travel by using our Cheap Train Tickets guide.

Get Our Free Money Tips Email!
Am I eligible for the card and how do I get it?
To be eligible you must have been claiming jobseekers' allowance or universal credit for at least three months. Your age determines how long you will be eligible to have the card for:
18-24 year olds – up to nine months of claiming the required benefits.
Those aged 25 and over – up to a year of claiming the required benefits.
The get the Jobcentre Plus Travel Discount Card you need to go to your nearest Jobcentre Plus branch.
Those who claim other benefits may also be eligible for the card once they have been claiming for three months.
Jobcentre Plus staff also have a discretionary support fund that they can allocate to help with the cost of travelling to an interview, or travelling to work in your first few months. And Timpson also gives free dry cleaning those who are unemployed and have a job interview.
See our Redundancy Help guide for more information.
Where are customers using the card?
The table below shows the regional breakdown of passenger journeys made using the discount card (5 March 2017 to 3 March 2018):
'We want to make sure everyone knows about the discounts available'
Paul Plummer, chief executive of the Rail Delivery Group said:
"Getting more people into work is part of our long-term plan to support and strengthen communities.
"The partnership railway is committed to spreading economic prosperity across the country.
"Over half a million discounted journeys were made in the last year but we want to make sure that everyone who is entitled to discounted journeys, in all parts of the country, knows about the discounts available."