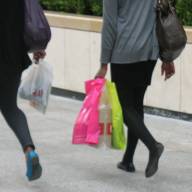 Shoppers in England could face paying a deposit on drinks bottles and cans which is then repaid when they hand them in for recycling, under Government plans to tackle plastic waste.
Environment Secretary Michael Gove said ministers would introduce a deposit return scheme for single use drinks containers such as plastic and glass bottles and aluminium cans, subject to consultation.
Some countries already have similar schemes which charge an upfront deposit on drinks containers. This deposit can range from 8p in Sweden to 22p in Germany, and it is then redeemed when the empty bottle or can is returned.
The consultation, which will take place later this year, will look at how such a scheme could work in England, alongside other measures to increase recycling.
Want to save money and help save the planet. See our blog on How to save money by reusing and recycling.

Get Our Free Money Tips Email!
How will the scheme work?
At the moment, the scheme is subject to consultation, so it's unclear exactly how it will work, or indeed if it is certain to go ahead.
The Government will also consider other possible variants a standard deposit scheme – which would see you pay a cash sum on buying a drinks container, and get this money back when you recycle it – including cash rewards for returning drinks containers without an upfront deposit.
One way in which returns could work is through a network of 'reverse vending machines', where you insert your plastic or glass bottle or can and the machine returns your money.
Once a bottle is returned, businesses are then responsible for making sure they are effectively recycled – a move which the Government says has led to a 97% recycling rate in Germany.
The consultation will also look at other measures to increase recycling rates alongside a bottle return scheme.
What about Wales, Scotland and Northern Ireland?
The consultation is only considering a deposit scheme in England at the moment.
However, the Government says it hopes to talk to the devolved administrations about the scope for working together on the issue – this could include discussing provision for similar schemes in Scotland, Wales and Northern Ireland.
What does the Government say?
Environment Secretary Michael Gove said: "We can be in no doubt that plastic is wreaking havoc on our marine environment – killing dolphins, choking turtles and degrading our most precious habitats.
"It is absolutely vital we act now to tackle this threat and curb the millions of plastic bottles a day that go unrecycled.
"We have already banned harmful microbeads and cut plastic bag use, and now we want to take action on plastic bottles to help clean up our oceans."