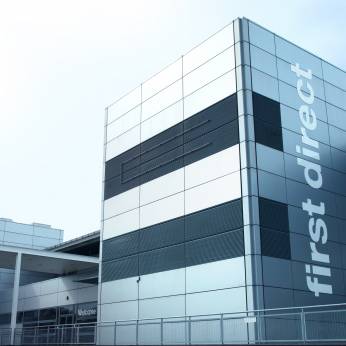 First Direct has launched a range of new bank switching incentives including a £150 Expedia voucher or a Fitbit Charge 2 – just a day after it stopped offering its £125 cash bribe.
The bank has offered cash switch incentives of between £100 and £150 for around a decade, but customers will now instead choose from a range of online self-development courses, the Expedia voucher or a choice of gadgets, including Bose on-ear wireless headphones, a Bose bluetooth speaker or Amazon Echo Spot.
We first warned last week that the bank, which has won every customer service poll we've ever done, was stopping offering cash incentives.
The new offer means it still features in our best buy accounts for switching, but it's no longer our top pick.
See our Best Bank Accounts guide for the top switching incentives including a £125 M&S voucher or £75 cash.

Get Our Free Money Tips Email!
What are the new incentives?
If you decide to switch to the bank you'll be offered a choice of:
Over 300 online self-development courses – Including graphic design, marketing with Google and YouTube, travel photography and a bartending and drink mixologist masterclass.




A £150 Expedia e-voucher – This can be used to pay for flights, car hire, trains, or accommodation and can be used as part payment.

A choice of gadgets – Including Bose on-ear wireless headphones, a Bose Soundlink2 Bluetooth speaker, an Amazon Echo Spot or a Fitbit Charge 2 Special Edition.
You'll be able to choose your incentive within 14 days after completing a full switch, which includes paying in at least £1,000 within the first three months of having the account.
To choose your gift you'll need to follow the instructions sent with a unique registration code, and pick your incentive with 90 days.
First Direct will be continuing its £100 offer to those who leave after six months because they are unhappy with the bank.
We'll have the full anaylsis on whether the incentives are any good shortly.
What does First Direct say?
Joe Gordon, head of First Direct, said: "We believe the time is right to shake up the switcher market; just like we did all those years ago when we were the first to introduce cash as a joining incentive.
"Typically, First Direct's customers are digitally-savvy and entrepreneurially-minded, choosing to bank with us for our pioneering tech and award-winning customer service. From them we know cash into your account when you join is great, but it can get lost on day-to-day spending.
"These new incentives will start our relationship off on a more personal level, offering something that can be enjoyed over a longer period of time."