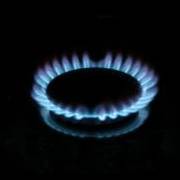 The energy regulator Ofgem has opened an investigation into small gas and electricity provider Iresa's customer service.
The investigation, which was launched this morning, will examine whether Iresa – which has about 100,000 customers – broke rules relating to customer information and customer contact.
It's been prompted by Ofgem receiving a high level of complaints against Iresa, including through Citizens Advice and its own consumer affairs teams.
Last month we reported that Iresa had suddenly hiked some customers' direct debits by up to 20% and some were facing long call times when trying to get through to customer services.
The firm is also one we've long warned against in our Cheap Energy Club switching info due to poor customer service.
Use our Cheap Energy Club to find the best energy deal for you and see if you can save £100s by switching.
Who is Iresa?
Iresa began supplying gas and electricity to households in Britain in March 2016, and has about 100,000 customers.
It has often been the cheapest on the market (based on typical use) since it launched, and so has appeared at the top of many people's energy comparison over the past few years.
Our Cheap Energy Club first received a number of reports from users struggling to get in contact with the supplier early last year – leading us to put up a warning message about this on our energy comparison results last July.

Get Our Free Money Tips Email!
What is Iresa being investigated for?
The Ofgem investigation will examine whether Iresa:
Treated customers fairly in its call handling and complaints processes

Gave indebted customers sufficient notice that they were taking a debt repayment out of their account or established with these customers their ability to pay the debt

Enabled customers to switch suppliers on request, in line with Ofgem's rules

Refunded customers' money in a prompt and timely way
Ofgem points out that the opening of this investigation does not imply that it has made any findings about non-compliance by Iresa.
We've contacted Iresa for comment and will update this story when we hear back.