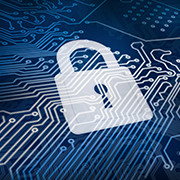 UK users of the digital currency exchange Coinbase could find it easier to withdraw their money – after the company announced it will support the Faster Payments Service used by most UK banks.
As we covered in a blog last month, UK-based Coinbase users were complaining that withdrawing money from the exchange was nearly "impossible", because it involved using a Single Euro Payments Area (SEPA) transfer which is basically a bank transfer that crosses international borders.
But Coinbase has now announced the Faster Payments Service (FPS) – the usual way you send money between UK bank accounts – will replace SEPA transfers.
Coinbase says Faster Payments will be rolled out to UK customers "in the coming weeks", but it hasn't given a strict timeframe.
Want to withdraw money from Coinbase now? See our blog: How to withdraw your money from Coinbase.

Get Our Free Money Tips Email!
What is the Faster Payments Service?
The FPS is a bank transfer system that allows users to send money between bank accounts in a few hours.
FPS is typically free and allows you to send significant amounts of money, with some banks letting you send up to £250,000.
This is useful for Coinbase users because at the moment, anyone using the exchange to withdraw cash, for example, has to send their money outside the UK, using a SEPA transfer.
Most banks charge customers for making these types of transfer, and the process for completing them was often long, with many Coinbase users saying it was difficult.