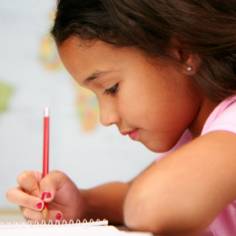 Youngsters expect to earn £1.5 million a year and reckon a loaf of bread costs £15, according to the latest survey from Halifax.
The bank's research on the money expectations of eight to 15-year-olds also revealed a gender pay gap in expected earnings, with boys believing they'll be paid £2 million a year, compared to girls who expect £1.1 million a year. On average they expected to retire at the age of 56.
It also found that despite the results four fifths of parents insist their children understand the value of money, and 84% said they were confident teaching their children about money.
See the Financial Education section for tips including our Teen Cash Class and best kids' savings.

Get Our Free Money Tips Email!
A loaf of bread costs £15 according to kids
The research comprised of 1735 interviews amongst parents and their children in Great Britain between 27th March and 13th April.
As well as asking about expected salaries, it also asked for costs of some everyday items. Here's what the children expected to pay compared to actual costs:
The researchers also asked about four salaries, and found the children expected the Prime Minister to earn £3 million, a Premier League footballer to earn £4 million, a doctor to earn £271,000 and their teachers to earn £110,000 a year.
Giles Martin, head of savings at Halifax, said: "Children who want to be a footballer or a doctor when they grow up may be in for a shock, but at least a loaf of bread is much cheaper than they thought.
"We know that children look to their parents to learn about money and its value, and fortunately there are many simple things that parents can do to help build this knowledge."