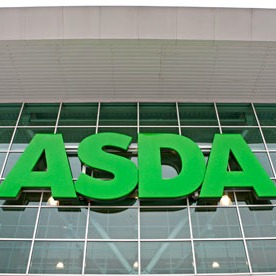 Supermarket giant Asda has started to put a £99 pre-authorisation hold on the cards of customers who pay for fuel 'at the pump' in some of its stores – and other petrol stations could soon follow suit.
If you buy fuel at three of Asda's stores – Dewsbury in West Yorkshire, Barry in Glamorgan, Wales or Widnes in Cheshire – you'll have a temporary holding charge of £99 placed on your debit or credit card to ensure you have enough money to cover the cost of the fuel you're buying.
You should get your money back within minutes of paying for the fuel – though one customer whose complaint has gone viral has claimed she'd had to wait at least two days.
Asda's brought in the new policy as a result of guidance from card providers Mastercard and Visa issued in 2016 which stipulates that petrol sellers should put a hold on customers' cards when they pay at the pump to ensure they have enough cash for full tank of fuel. Before then, petrol stations have placed a temporary hold of £1.
But as we reported back in February, most petrol retailers have yet to implement the changes. Asda is the first of the big four supermarkets to do so – and others are still deciding whether to follow suit.
For full help cutting what you spend on fuel, see our Cheap Petrol & Diesel guide.

Get Our Free Money Tips Email!
What is the pre-authorisation hold for?
When you pay for fuel at the pump at the three Asda stores mentioned above, a £99 hold will be placed on your card to check that you have sufficient funds to pay for the fuel you are buying at the pump.
The money doesn't go to Asda at any stage, but may show on your statement as having gone out of your account.
The money SHOULD be returned to you within minutes
Asda says the hold should only be placed on the card for a matter of minutes, while you pay for your fuel – once you have, Asda will tell the bank to reverse the charge, so you're in the same situation as you were before you bought the fuel.
However earlier this week, a Facebook post from Asda customer 'Jade Louise' claiming that she had been waiting more than two days for her £99 fee to be returned went viral. Jade wrote: "We're still waiting for our refund – absolute joke."
Commenting on the case, an Asda spokesperson said: "We take any customer complaint seriously, but it's important to clarify that at no point has Asda taken or held Jade Louise's money as a result of this transaction.
"Visa and Mastercard have increased the minimum pre-authorisation amount at pay at the pump petrol pumps for all retailers and unfortunately, there seems to have been a delay in Jade Louise's bank releasing the hold."
If you're worried the money hasn't been returned, check your account. If the hold remains on your account for longer than a few minutes, you should contact your bank – and let us know at news@moneysavingexpert.com.
What if I don't have £99 in my account?
If you don't have £99 available in your account or on your credit card, it may be easiest to pay in the kiosk.
However if you still want to pay at the pump you may be able to, but what happens depends on your situation:
If you're paying on a debit card and have an arranged overdraft… Asda will still put the £99 pre-authorisation charge on your card (so long as you're arranged overdraft's big enough to cover it) and you'll briefly go into your overdraft.

If you don't have an arranged overdraft or are paying on a credit card… Asda will put a pre-authorisation charge on your card up to the amount you have available. You'll then only be able to spend this much on fuel.
Who else is rolling out this charge?
Asda is currently only trialling the pre-authorisation of cards at three stores, but could roll this out further in the future.
Sainsbury's says it is "reviewing" the new guidelines before deciding whether to introduce it at its petrol stations.
Morrisons told us that it is not currently changing its procedures, and doesn't currently place a £99 hold on customers cards.
Tescosays it currently charges customers' cards with a £1 holding fee.
Shell petrol stations don't do 'pay at the pump', while Esso says it is up to the operators of its stations as to whether they offer pay at the pump, and how they implement it.
'If the money is not back in your account immediately, contact your bank'
A Visa spokesperson said: "The way that pay-at-pump fuel payments are treated has been standardised across the industry to ensure security for individual cardholders, retailers and card issuers.
"When an individual chooses to pay at a pay-at-pump fuel dispenser, an initial amount is held against their account while they dispense their fuel to ensure that they have sufficient funds to pay for the cost of their fuel. This initial amount should be adjusted immediately after fuel is dispensed to reflect the actual cost of the fuel.
"Visa has been working closely with card-issuing banks to ensure that consumers do not experience delays in the adjustment of the initially-held amount. However if consumers notice that initial amounts held against their accounts are not adjusted immediately, they should raise this with their card issuing bank in the first instance."