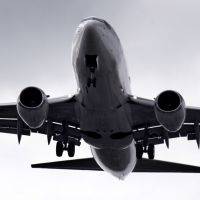 Almost a fifth of airline passengers were separated from the rest of their group as they didn't pay extra to sit together, the Civil Aviation Authority has found as it launched an investigation into allocated seating policies.
The airline regulator is to review airlines' allocated seating policies, after it found passengers were confused about whether they had to pay to sit together, with almost 50% believing the airline would automatically sit them together – without them needing to pay extra.
It found six out of 10 passengers did, however, pay extra to sit together because of the risk of being split up.
The Civil Aviation Authority (CAA) claims passengers may be paying up to £390 million a year for allocated seating, with two thirds of passengers paying between £5 and £30 for each allocated seat.
It will now look at whether passengers are being treated fairly, and whether any charges they need to pay to sit together are made clear before they book.
See our Cheap Flights guide for more information.
Do I have to pay to sit with the rest of my group?
In many cases airlines are allowed to charge you for allocated seating, but there are some cases, such as if you're travelling with children, where it should try and automatically sit you together.
The CAA says young children should be seated in the same row as a parent or guardian, and if this is not possible there must be no more than one row between them.
Each airline may have a different policy and so it's important you check for any extra charges before you book.
Airline-by-airline chance of being separated if you don't pay extra
The CAA surveyed 14,716 adults, of which 4,296 had flown as part of a group in the last year. It found that just over half of those travelling in a group had been told they must pay extra to sit together before they booked their flight, but 10% were told after they booked, and a further 10% were not told at all.
Overall it found 18% of the passengers travelling a group were sat apart as they did not pay for allocated seating. Here's what it found for each airline:

Get Our Free Money Tips Email!
CAA: We'll check if airlines are pro-actively splitting passengers up
Andrew Haines, chief executive of the CAA, said: "Airline seating practices are clearly causing some confusion for consumers.  Airlines are within their rights to charge for allocated seats, but if they do so it must be done in a fair, transparent way.  Our research shows that some consumers are paying to sit together when, in fact, they might not need to.
"It also suggests that consumers have a better chance of being sat together for free with some airlines than with others. The research shows that it is the uncertainty around whether their group will be split up by the airline that is driving consumers to pay for an allocated seat. 
"We will be looking into how airlines decide where to seat passengers that have booked as part of a group and whether any airlines are pro-actively splitting up groups of passengers when, in fact, they could be sat together.  We will not hesitate to take any necessary enforcement action should it be required at the end of the review."
It has now launched a further survey on airline seating allocations, which you can take part in until 2 March.