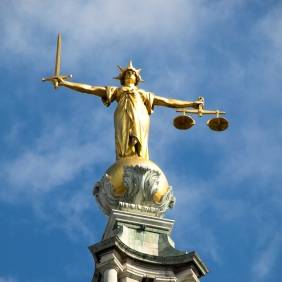 If you registered a power of attorney in England or Wales between April 2013 and March 2017, you could be due a refund of up to £54.
Under a new Government scheme announced today, those who paid a registration fee for a lasting power of attorney or enduring power of attorney in that period can apply for a partial refund as they were charged more than was necessary.
The Ministry of Justice told MoneySavingExpert some 1.7 million applications could be affected.
See our Power of Attorney guide for more information.
Why is the money being refunded?
When you register a power of attorney, you're charged an application fee, which is set by the Ministry of Justice and paid to the Office of the Public Guardian.
Between 2013 and 2017, the operating costs of the Office of the Public Guardian decreased, but application fee stayed the same at £110, so the Government is now repaying some of the cash.
On 1 April 2017, the application fee for registering for a power of attorney was reduced from £110 to £82.

Get Our Free Money Tips Email!
How much can I reclaim?
How much you can reclaim depends on when you paid for the power of attorney:
You'll get half the refund if you paid a reduced fee, which is offered to those with an income of less than £12,000 a year.
The Government has said it will pay 0.5% interest, but we're waiting for confirmation of whether this is included in the above amounts.
How can I claim a refund?
You can make a claim if you were either the donor (the person who made the power of attorney) or the attorney (the person appointed by the donor) – but the refund will be paid to the donor.
You can claim a refund even if the power of attorney has been used. You can also claim if the donor has died, although in this case you'll need to claim by phone – we're waiting to hear back from the Ministry of Justice how you will be refunded.
If you think you're eligible, you can claim a refund online or phone the Office of the Public Guardian's dedicated refunds helpline on 0300 456 0300 and select option 6. You will need the donor's UK bank account number and sort code.
You only need to make one claim for each donor – even if you've made multiple powers of attorney.
If the donor doesn't have a UK bank account or you're a court-appointed deputy you will have to apply by calling 0300 456 0300 (option 6).
It can take up to 12 weeks for your claim to be processed.
If your claim is refused and you want to appeal the decision you can call the refunds helpline on 0300 456 0300.